Reception and elaboration of the contemporary political rhetoric: the case of the last Raboni's poetry
Davide Podavini

University of Trieste
Keywords:
Berlusconi, Manuscripts, Poetry, Propaganda, Raboni
Abstract
In the last phase of his poetry, Giovanni Raboni was concerned with the the issue of rhetoric and the question of the contemporary language of Italian politics. In Ultimi Versi, published posthumously in 2006 by Garzanti, the author makes a satirical use of syntagms, phraseology and verbose expressions typical of Berlusconi's propaganda, introducing these elements in his verses with a denunciation intent.
This peculiar operation can be illustrated by comparing the poems of Ultimi versi and the political compositions of Cadenza d'inganno, another collection published in 1975, as both of them present precise similarities. Contextualising the posthumous collection in Raboni's work makes it possible to analyse this peculiar phenomenon: the poet, by the mean of his poetry, re-uses the language created by Berlusconi's politics. This study is based on the close examination of the autograph manuscripts, the preparatory writings for Ultimi versi, and of the drafts – written in a notebook kept by the private archive "Valduga" in Milan.
These materials prove the way Raboni unveiled this specific political language with a mocking and denunciation intent, and the way the power rhetoric became part of one of the most important poetical works of the 20th century, though in a overturning perspective of estrangement.
Downloads
Download data is not yet available.
References
Bachtin, Michail, Problemy poetiki Dostoevskogo (1929), trad. di Giuseppe Garritano, Dovstoeskij. Poetica e stilistica, Torino, Einaudi, 1963.
Bellocchio, Piergiorgio, "L'itinerario poetico di Raboni", Quaderni piacentini, XIV.57 (1975): 147-153, n.e. L'astuzia delle passioni 1962-1983, Milano, Rizzoli, 1995.
Bolasco, Sergio – Giuliano, Luca ‒ Galli de' Paratesi, Nora, Parole in libertà, un'analisi statistica e linguistica, Roma, Manifestolibri, 2006.
Dell'Anna, Maria Vittoria ‒ Lala, Pierpaolo, Mi consenta un girotondo: lingua e lessico della seconda Repubblica, Pubblicazioni del dipartimento di filologia, linguistica e letteratura dell'Università di Lecce, Galatina, Congedo editore, 2004.
Di Franza, Concetta, "La poesia di Giovanni Raboni tra Economia della paura e strategia della tensione: impegno civile e politico in Cadenza d'inganno", Filologia e critica, XXXIX.3 (2004a): 378-418.
Id., "Intervista a Giovanni Raboni", Italianistica, XXXIII.3 (2004b): 125-135.
Id., "Suggestioni dantesche nella poesia di Giovanni Raboni", Rivista di studi danteschi, II.2 (2002): 389-410.
Dolfi, Anna – Maccari, Paolo, Per Giovanni Raboni. Atti della giornata di studi (Firenze, 20 ottobre 2005), Roma, Bulzoni, 2006.
Galli de' Paratesi, Nora, "La lingua di Berlusconi", Micromega, 1, (2004): 85-98.
Gazzola, Eugenio (ed.), Testimoni del tempo. Atti degli incontri di Piacenza, Piacenza, Vicolo del Pavone, 2003, II.
Magro, Fabio, Un luogo della verità umana, Pasian di Prato, Campanotto, 2008.
Ponzio, Augusto, Michail Bachtin: alle origini della semiotica sovietica, Bari, Dedalo, 1982.
Raboni, Giovanni, Le case della vetra, Mondadori, Milano, 1966.
Id., Cadenza d'inganno, Milano, Mondadori, 1975.
Id., "Autoritratto", L'approdo letterario, XXII.77-78 (1977): 258.
Id., Nel grave sogno, Milano, Mondadori, 1982.
Id., A tanto caro sangue. Poesie 1953-1987, Milano, Mondadori, 1988.
Id., Versi guerrieri e amorosi, Torino, Einaudi, 1990.
Id., Ogni terzo pensiero, Milano, Mondadori, 1993.
Id., Quare tristis, Milano, Mondadori, 1998.
Id., Barlumi di storia, Milano, Mondadori, 2003.
Id., Ultimi versi, Milano, Garzanti, 2006.
Tamiozzo Goldmann, Silvana, "Scrittori contemporanei. Interviste a Sandra Petrignani, Giovanni Raboni, Gianni Celati", «Leggiadre donne...». Novella e racconto breve in Italia, Ed. Francesco Bruni, Venezia, Marsilio, 2001.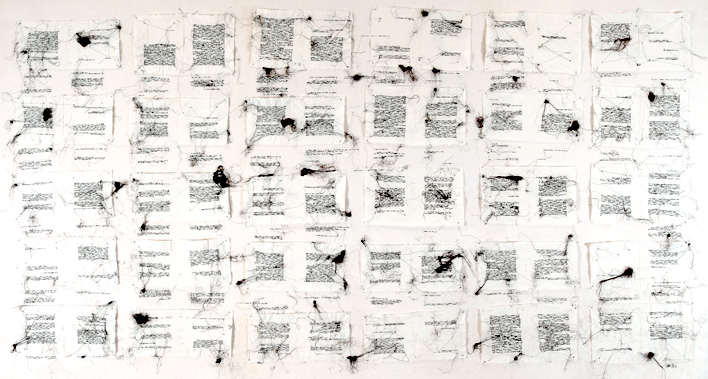 How to Cite
Podavini, D. (2014). Reception and elaboration of the contemporary political rhetoric: the case of the last Raboni's poetry. Between, 4(7). https://doi.org/10.13125/2039-6597/1102
Section
In the Texts. The Long Modernity of Elocutio
Copyright Notice

You are free to copy, distribute and transmit the work, and to adapt the work. You must attribute the work in the manner specified by the author or licensor (but not in any way that suggests that they endorse you or your use of the work).