Polyphonic storytelling: Pantani by Marco Martinelli
Keywords:
Drama, storytelling, corus, Marco Pantani, Marco Martinelli
Abstract
This article analyzes Pantani by Marco Martinelli, an epic theatrical wake for one of the most famous sports heroes of Italy's recent past. As the wake unfolds, it retells the story of Pantani, reconstructing and reinterpreting the strange events that lead to the great cyclist's dismissal from the Giro d'Italia in 1999, and subsequently to his nervous breakdown and lonely death in a hotel, only 34 years old. Alongside the rituals of a traditional wake, the show also applies the procedures of a courtroom trial, offering detailed testimony and the examination of evidence, culminating in a critical reflection on Italian society during the years of Berlusconi and his consumerist philosophy.
Three different rhetorical genres (epideictic, judicial, deliberative) are blended together in this complex theatrical texture. Conjugating information (trial) with ritual (wake), Martinelli synthesizes classical choral Greek tragedy (mimetic form) and modern storytelling (diegetic form performed solo). Combining intensely dramatic scenes, powerful evocations of epic feats of sport, and joyful parody, and with the juxtaposition of different styles (journalistic, lyric, parodic, elegiac) Martinelli generates among the audience moments of estrangement, and shock, which makes particularly powerful not only the ritual wake and  the critical reconstruction of Pantani's tragedy, but also the critique of the ideology that governed Italian public life in Berlusconi era.
Downloads
Download data is not yet available.
References
Aristotele, Poetica, Ed. e tr. it. P. Donini, Torino, Einaudi, 2008.
Barthes, Roland, L'ancienne rhétorique (1970), La retorica antica, tr. it. P. Fabbri, Milano, Bompiani, 1972 (2011).
Barthes, Roland, Le bruissement de la langue (1984), Il brusio della lingua, tr. it. B. Bellotto, Einaudi, Torino, 1988.
Brunel, Philippe, Vie et mort de Marco Pantani (2007), Gli ultimi giorni di Marco Pantani, tr. it. G. Zucca, Milano, Rizzoli, 2008.
Fausto da Longiano, Dialogo del modo de lo tradurre d'una in altra lingua secondo le regole mostrate da Cicerone, Ed. B. Guthmüller, Quaderni veneti, 12 (1990): 56-152.
Guccini, Gerardo, "Teatro e giornalismo in Italia: una storia in tre tempi", Culture teatrali, 22 (2013): 7-28.
Guccini, Gerardo (ed.), "Dossier Pantani", Culture teatrali, 22 (2013): 106-162.
Leopardi, Giacomo, Canti, Ed. G. Getto, Milano, Mursia, 1977.
Manzoni, Alessandro, Prefazione a Il conte di Carmagnola, in Id., Tutte le opere, Roma, Avanzini e Torraca, 1965.
Mariani, Laura, Ermanna Montanari. Fare-disfare-rifare nel teatro delle Albe, Corazzano, Titivillus, 2012.
Martinelli, Marco, "Domande al presente in forma di lazzi", in Id., Salmagundi, Roma, Editoria & Spettacolo, 2004.
Martinelli, Marco, Monade e Coro. Conversazioni con Marco Martinelli, Ed. Francesca Montanino, Roma, Editoria & Spettacolo, 2006.
Martinelli, Marco, Leben: operina in valigia, Roma, Editoria & Spettacolo, 2009.
Martinelli, Marco, Rumore di acque, Roma, Editoria & Spettacolo, 2010.
Martinelli, Marco, Pantani, Roma, Luca Sossella, 2014.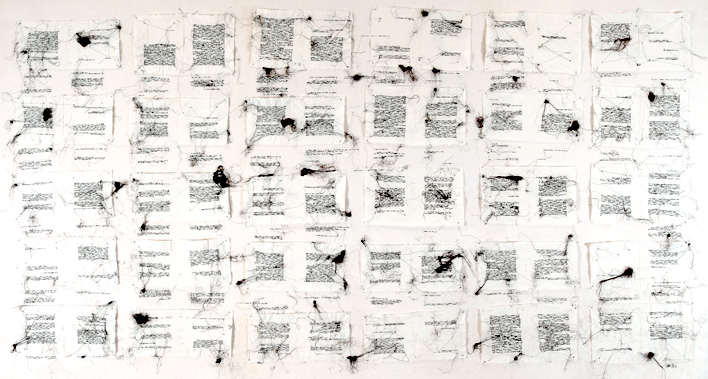 How to Cite
Nasi, F. (2014). Polyphonic storytelling: Pantani by Marco Martinelli. Between, 4(7). https://doi.org/10.13125/2039-6597/1070
Section
Contemporary Dynamics of the Actio. Poetics and Politics of the Theatre
Copyright Notice

You are free to copy, distribute and transmit the work, and to adapt the work. You must attribute the work in the manner specified by the author or licensor (but not in any way that suggests that they endorse you or your use of the work).