Sermo humilis and lyricism in Italianesi by Saverio La Ruina
Angela Albanese

Department of Studies on Language and Culture University of Modena and Reggio Emilia
Keywords:
Italianesi, lyricism, theatre, La Ruina
Abstract
The article discusses Italianesi, the theatrical monologue composed in 2011 and performed by Calabrian storyteller Saverio La Ruina, that presents in first person the life story of Tonino Cantisani, born in 1951 in an Albanian prison camp to an Italian soldier and an Albanian mother. Although Tonino is a fictional creation, through his protagonist La Ruina gives voice to a true story, a postwar tragedy of denied identity that official histories on both sides of the Cold War have preferred to forget. Suspected of subversion because of their ties to Italy, mother and son are incarcerated by the Albanian communist regime for over forty years, until the death of dictator Enver Hoxha opens the borders and compels Tonino to migrate to Italy. But while he had spent the first half of his life ostracized as an Italian in Albania, he discovers that his new homeland marginalizes him as well, shunning him as an Albanian in Italy. But Tonino and those he represents are redeemed through the profound, haunting simplicity of the Calabro-Italian dialect that La Ruina has invented for him, inserted in a narrative architecture based on a rhetoric of reticence and modesty, where words and silence joined to minimal, essential gestures and movements create a unique, organic discourse of great evocative power.
Downloads
Download data is not yet available.
References
Ariani, Marco, Taffon, Giorgio, Scritture per la scena. La letteratura drammatica nel Novecento italiano, Roma, Carocci, 2001.
Aristotele, Poetica, ed. Pierluigi Donini, Torino, Einaudi, 2008.
Auerbach, Erich, Lingua letteraria e pubblico nella tarda antichità latina e nel Medioevo, ed. Fausto Codino, Milano, Feltrinelli, 2007.
Baliani, Marco, Ho cavalcato in groppa ad una sedia, Corazzano, Titivillus, 2010.
Berruto, Gaetano, "L'italiano popolare e la semplificazione linguistica", Vox Romanica, 47 (1983): 37-79.
Berruto, Gaetano, Per una caratterizzazione del parlato: l'italiano parlato ha un'altra grammatica?, in Gesprochenes Italienisch in Geschichte und Gegenwart, ed. Günther Holtus, Edgar Radtcke, Tübingen, Narr, 1985: 120-151.
Berruto, Gaetano, Sociolinguistica dell'italiano contemporaneo, Roma, Carocci, 2012.
Consolino, Franca Ela, Agostino nella riflessione etica di Erich Auerbach, in L'adorabile vescovo di Ippona, atti del convegno di Paolo (24-25 maggio 2000), ed. Franca Ela Consolino, Soveria Mannelli, Rubbettino, 2001: 363-425.
Cortellazzo, Manlio, Avviamento allo studio della dialettologia italiana, vol. 3. Lineamenti di italiano popolare, Pisa, Pacini, 1972.
De Filippo, Eduardo, Le poesie, Torino, Einaudi, 1975.
Guccini, Gerardo (ed.), La bottega dei narratori, Roma, Dino Audino, 2005.
Guccini, Gerardo, Tomasello, Dario (ed.), "Autori oggi, un ritorno", Prove di Drammaturgia, 2 (2009).
Hillman, James, Re-visione della psicologia, ed. Aldo Giuliani, Milano, Adelphi, 1983.
La Ruina, Saverio, "Dialoghi con lo spettatore e il Critico", Prove di Drammaturgia, 2 (2009): 26-29.
La Ruina, Saverio, http://www.youtube.com/watch?v=JKa4tOII02o.
La Ruina, Saverio, "La Borto", Lo Straniero, 17.161 (2013): 118-137.
Lord, Albert B., Il cantore di storie, ed. Gianni Schilardi, Lecce, Argo, 2005.
Magrelli, Valerio, La vicevita. Treni e viaggi n treno, Bari, Laterza, 2009.
Meldolesi, Claudio, Pensare l'attore, ed. Laura Mariani, Mirella Schino, Ferdinando Taviani, Roma, Bulzoni, 2013.
Omero, Odissea, ed. Rosa Calzecchi Onesti, Torino, Einaudi, 1989.
Palazzi, Renato, "Recensione aItalianesi", Linus, 15.03.2012.
Parry, Milman, The Making of Homeric Verse. The Collected Papers of Milman Parry, ed. by Adam Parry, Oxford, Oxford University Press, 1971.
Puppa, Paolo, Il teatro dei testi. La drammaturgia italiana nel Novecento, Torino, Utet, 2003.
Puppa, Paolo, La voce solitaria. Monologhi d'attore nella scena italiana tra vecchio e nuovo millennio, Roma, Bulzoni, 2010.
Recalcati, Massimo, Il complesso di Telemaco. Genitori e figli dopo il tramonto del padre, Milano, Feltrinelli, 2013.
Serpieri, Alessandro, Tradurre per il teatro, in Manuale di traduzioni dall'inglese, ed. Romana Zacchi, Massimiliano Morini, Milano, Mondadori, 2002: 64-75.
Soriani, Simone, Sulla scena del racconto, Civitella in Val di Chiana, Zona, 2009.
Sornicola, Rosanna, Sul parlato, Bologna, Il Mulino, 1981.
Testa, Enrico, Simulazione di parlato. Fenomeni dell'oralità nelle novelle del Quattro-Cinquecento, Firenze, Accademia della Crusca, 1991.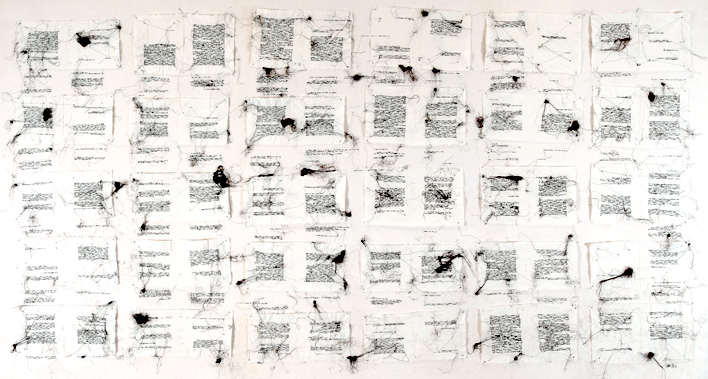 How to Cite
Albanese, A. (2014). Sermo humilis and lyricism in Italianesi by Saverio La Ruina. Between, 4(7). https://doi.org/10.13125/2039-6597/1068
Section
Contemporary Dynamics of the Actio. Poetics and Politics of the Theatre
Copyright Notice

You are free to copy, distribute and transmit the work, and to adapt the work. You must attribute the work in the manner specified by the author or licensor (but not in any way that suggests that they endorse you or your use of the work).