Towards a School of Resistance Based on Intercultural Dialogue and Critique
Raul Mordenti

Department of Humanities of the University of Rome 'Tor Vergata'
Keywords:
Literature, teaching, multiculturality, migrants, resistance
Abstract
This essay begins by examining the prolific debate about the teaching of literature during the nineteen-seventies and -eighties. It then proceeds to discuss the importance of the question of alterity and the fundamental role that literature and school can play, despite the crisis of the "literary" and the growing predominance of the advertising discourse (linked with "Berlusconism"). The essay argues for a "school of resistance" where literature and critique become the grounds for a pluralistic and dialogic culture.
Downloads
Download data is not yet available.
References
Asor Rosa, Alberto (ed.), Letteratura italiana, vol. II Produzione e consumo, Torino, Einaudi, 1983.
Bartoccioni, Clotilde ‒ Camboni, Marina ‒ Del Lungo Luzzi, Silvestra ‒ Gnisci, Armando ‒ Goldoni, Annalisa ‒ Mordenti, Raul (eds.), Fare e sapere letterario: il teatro della didattica..., Roma, Carucci, 1986.
Berruto, Gaetano, "Lingua italiana, società, scuola", Asor Rosa 1983: 902-21, II.
Id., "Letteratura italiana e linguistica", Asor Rosa 1983: 977-83, II.
Id., "Il laureato in lettere", Asor Rosa 1983: 994-8, II.
Bertinetto, Pier Marco, "La scuola dell'obbligo", Letteratura italiana, Asor Rosa 1983: 928-51, II.
Cannarella, Massimo ‒ Lagomarsino, Francesca – Quirolo Palmas, Luca (eds.), Messi al bando. Una ricerca-azione tra i giovani migranti e le loro organizzazioni della strada, Roma, Carta,2008.
Ceserani, Remo, Guida allo studio della letteratura, Roma-Bari, Laterza,1999.
Contini, Mario jr, Italiano per caso, Cagliari, La Riflessione-Davide Zedda editore, 2011.
De Angelis, Roberto, Gli erranti. Nuove povertà e immigrazione nella metropoli, Pref. di Gérard Lutte, Roma, Kappa, 1991.
De Angelis, Roberto (ed.), Ghetti etnici e tensioni di vita, Roma, La Meridiana, 1992.
Gallissot, René, Misère de l'antiracisme, Paris, Édition de l'Arcantère, 1985, trad. it. di Nicola Vox Razzismo e antirazzismo. La sfida dell'immigrazione, Ed. Annamaria Rivera, Bari, Dedalo, 1992.
Guglielminetti, Marziano ‒ Marchand, Jean-Jacques, Scrittori e scriventi italiani esuli ed emigrati in Svizzera dall'Otto al Novecento (Quaderni italo-svizzeri), Lausanne, Université de Lusanne, 1996, III.
Marchand, Jean-Jacques (ed.), Le letteratura dell'emigrazione. Gli scrittori di lingua italiana nel mondo, Torino, Edizioni della Fondazione G. Agnelli, 1992.
Mariani, Franca (ed.), Letteratura: percorsi possibili, Ravenna, Longo, 1983.
Mordenti, Raul, "La letteratura come materia di insegnamento: fra aggiornamento e riforma", Asor Rosa 1983: 999-1013, II.
Id., "Il dibattito sulla didattica della letteratura in Italia (1982-1986)", Bollettino di Italianistica, a.III.1/2 (1985): 20-60.
Id., Didattica della letteratura italiana, Roma, Euroma-La Goliardica, 1997.
Id., L'altra critica. La nuova critica della letteratura tra studi culturali, didattica e informatica, Roma, Editori Riuniti University Press,n. e. 2013.
Ossola, Carlo, "L'insegnamento dell'italiano come 'istituzione'", Asor Rosa 1983: 923-7, II.
Id., "Tra lingua e storia", Asor Rosa 1983: 984-93, II.
Ricciardi, Mario, "L'italiano, la formazione culturale, la scuola di massa", Letteratura italiana, Ed. Alberto Asor Rosa, Torino, Einaudi, 1983: 873-900, II.
Id., "La scuola secondaria superiore", Asor Rosa 1983: 953-75, II.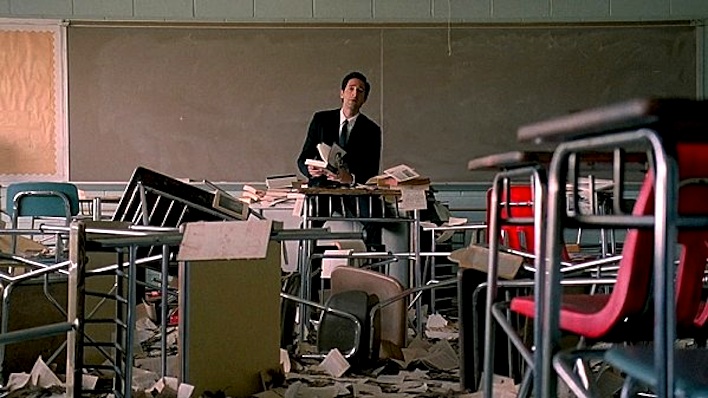 How to Cite
Mordenti, R. (2013). Towards a School of Resistance Based on Intercultural Dialogue and Critique. Between, 3(6). https://doi.org/10.13125/2039-6597/1034
Section
Discussing and Experiencing Teaching
Copyright Notice

You are free to copy, distribute and transmit the work, and to adapt the work. You must attribute the work in the manner specified by the author or licensor (but not in any way that suggests that they endorse you or your use of the work).